About USWe Are Mission Focused- MARINE AND ENGINEERING SERVICES - NATIONWIDE COVERAGE - GLOBAL REACH -
We Are Customer Driven- MARINE AND ENGINEERING SERVICES - NATIONWIDE COVERAGE - GLOBAL REACH -About US
We Are Tireless- MARINE AND ENGINEERING SERVICES - NATIONWIDE COVERAGE - GLOBAL REACH -About US
We Are Perfectionists- MARINE AND ENGINEERING SERVICES - NATIONWIDE COVERAGE - GLOBAL REACH -About US
We Are Relentless- MARINE AND ENGINEERING SERVICES - NATIONWIDE COVERAGE - GLOBAL REACH -About US
ABOUT US
Global Maritek Systems provides Marine and Engineering Services primarily to the U.S. Government
EXPERIENCE
High performance law enforcement vessel maintenance.
Marine project procurement support and logistics.
Facilities operations and equipment maintenance.
Specialized marine equipment design, fabrication, installation, and operation.
Marine and naval architecture.

GMS performs preventative and corrective maintenance in support of the US Customs and Border Protection (CBP) marine fleet.
GMS provides high performance vessel maintenance support in Puerto Rico for FURA. FURA (Forces Unified for Rapid Action) is a combined effort among local law enforcement and federal agencies.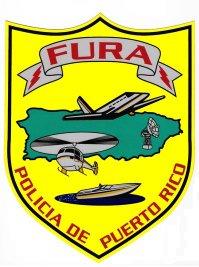 GMS also provides small vessel preventative maintenance and corrective repairs for the US Border Patrol, INS, and NOAA, in the Continental United States (CONUS), Puerto Rico, and the United States Virgin Islands (USVI).
OPPORTUNITIES
GMS is continually seeking personnel who are searching for a challenging and rewarding environment. We regularly have positions available for talented and dedicated professionals.
To explore current or future opportunities, please submit your resume or contact HR for additional information.
GMS is an equal opportunity employer that is committed to diversity and inclusion in the workplace. We prohibit discrimination and harassment of any kind based on race, color, sex, religion, sexual orientation, national origin, disability, genetic information, pregnancy, or any other protected characteristic as outlined by federal, state, or local laws.  In our commitment to equal opportunity in employment for: Women and Minorities; Individuals with Disabilities; and Protected Veterans this policy applies to all employment practices within our organization, including hiring, recruiting, promotion, termination, layoff, recall, leave of absence, compensation, benefits, and training. GMS makes hiring decisions based solely on qualifications, merit, and business needs at the time.

Global Maritek Systems, Inc.
3501-B N. Ponce De Leon Blvd. #368
St. Augustine, FL 32084
904-429-7463 | 904-295-3107 Fax
Monday–Friday | 8:30 – 5:30 ET